Minister Dharamlall engages Lethem officials, business chamber on regional development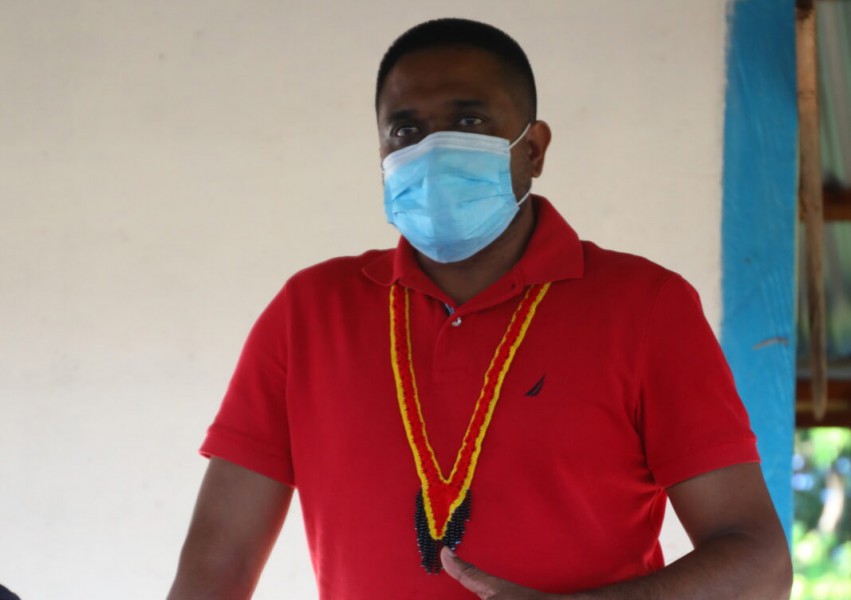 The Lethem Town Council (LTC) and the Rupununi Chamber of Commerce and Industry (RCCI) were on Tuesday urged to work towards the advancement of Upper Takutu – Upper Essequibo (Region Nine).
This was conveyed by Minister of Local Government and Regional Development, Hon. Nigel Dharamlall during separate engagements with the entities this week.
"I would like to extend the charge of His Excellency that we work for the development of all Guyanese," Minister Dharamlall stated.
The Minister implored the Town Council to heighten its efforts to consult with citizens before the initiation of projects, rather than imposing initiatives that may not have the support of the Guyanese.
"As part of our budgetary process, there should be that evidence of consultation taking place where councilors go out and meet the people," said Minister Dharamlall.
While reassuring the LTC of the Central Government's support, the Minister was also quick to commend the body on being steadfast in their service to the township. The LTC was assured that it would be uplifted under the current Administration.
Nevertheless, the Council was urged to address a number of issues including but not limited to the provision of comfortable public accommodation for Amerindians, theft and Trafficking in Persons (TIP).
On the last, the Minister said Lethem should not bear the stain of such crimes against humanity and that perpetrators of such acts, like other crimes, should be brought to justice.
Concerning the derelict road network within the township, Minister agreed that much-needed repairs need to commence and he reminded the LTC that some of the works are to be initiated through the 2020 emergency budget, with more to begin in the following budget.
"I can commit to you that all of the roads in the town will be fixed," the Minister stated.
Regarding the following meeting with the RCCI, the group was told Rupununi was a priority area for the investments the Government would like to make.
Minister Dharamlall also touted the Head of State's plan of having decentralised investments. As such, he added that consultations will soon begin within the region.
The Minister also addressed a number of issues raised such as unreliable services from telecommunication providers and water and electricity rates for businesses.