Employment Opportunities for North Sophia Residents!
Promise Kept!
Residents of North Sophia will soon benefit from a community enhancement project spearheaded by their Community Development Committee (CDC).
A contract to the tune of $4.2M was today inked by the Permanent Secretary of MLGRD, Miguel Choo-Kang, and CDC Chairman, Uriah France. The contract was awarded for the construction of a fence around the community center which CDC Chairman, France said will provide employment for the skilled residents of the community.
Following his graduation from the Board of Industrial Training (BIT), second place in his class, Nigeal Sharples who is now a Welding and Fabrication Technician, was the only North Sophia student in the course.
Sharples is one of the first residents to be employed through the enhancement project.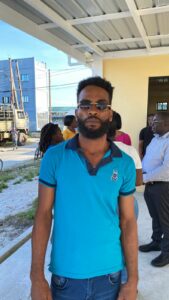 CDC Chairman, Uriah France explained, that whenever a contract is awarded for community projects, it is the residents who are prioritized for employment from start to finish of each project, and is the standard to which every contractor doing work in the community is held.
Hon. Minister within MLGRD, Anand Persaud reiterated his support for the development of the North Sophia Community through its CDC group as he pledges capacity-building to strengthen their group to take on more community development initiatives.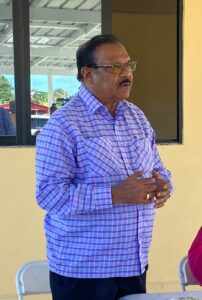 "I want you to promise me that North Sophia will be the best section of the Sophias' and I pledge that I will do my utmost to support you!" – Hon. Minister within MLGRD, Anand Persaud.
Present at the signing were members of the North Sophia CDC, residents, PS Choo- Kang, and Minister Persaud of MLGRD, Tourism Minister Oneidge Walrond, and Minister within OPM, Kwame Mckoy.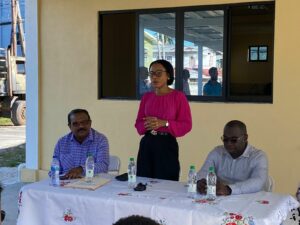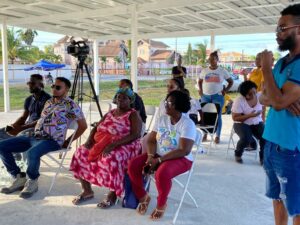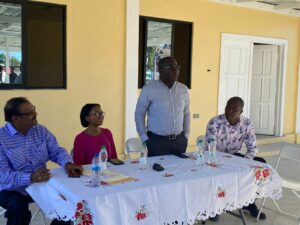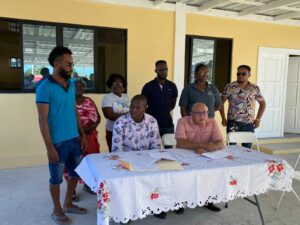 This is a commitment of President, Dr. Irfaan Ali to improving the livelihoods of the citizens, and infrastructure of Georgetown, other towns, and villages across Guyana.