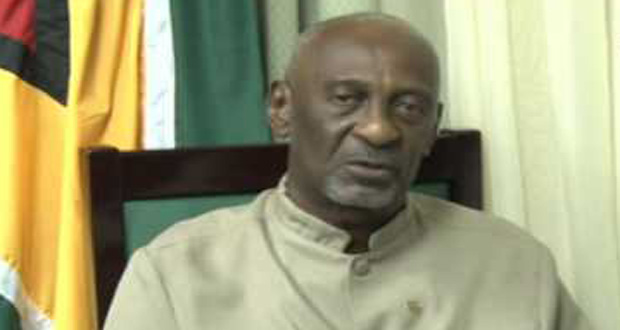 GOVERNMENT sees the creation of more cohesive and sustainable communities as a crucial factor to the overall development of the country and the creation of a good life for all. This was the argument put forward by Minister within the Ministry of Communities Keith Scott, as he rose to defend the APNU+AFC 2015 National Budget in the National Assembly Monday evening.
Minister Scott joined his colleagues in Government and congratulated Finance Minister Winston Jordan and his team for effectively crafting a budget that truly reflects the vision of the Government.
The minister then moved on to point out that it is the intention of the Government to create a society in which everyone participates fully in the process of development. He explained that his Government believes in consulting and engaging the residents in every process, since it firmly adheres to principles of transparency and accountability. Scott posited that the previous Government forced its will on the people.
Housing
 
According to Minister Scott, the Government's vision for the housing sector is to see a nation housed in cohesive and sustainable communities, and to provide opportunities for all Guyanese to improve their quality of life by owning their own homes.
Minister Scott referred to provisions in the budget whereby money was allocated to the development of the housing sector. "$1.6 billion has been allocated to continue infrastructural works, including roads, drains and structures in housing areas such as Providence, Farm, Little and Great Diamond, Eccles, Sophia, Adelphi, Bloomfield and Cumberland," Scott pointed out.
He emphasised that the Government will commence the planning phase for the establishment of a new, cohesive community and the consolidation of the 1000 homes project at Perseverance, East Bank, Demerara. It is also the intention of the Government to allocate a further 200 serviced house lots at Diamond/Grove, Farm, Covent Garden, Herstelling and Providence.
Water
Minister Scott reiterated Government's earlier statements that it will work to ensure that every Guyanese has access to reliable, safe and quality potable water in their homes in every town, region, and hinterland community.
To this end, the minister explained, that Government intends to invest $2.9B to ensure increased coverage of an improved quality of water supply. The sum of $422M is provided for the completion of wells at Goed Fortuin, Hope and Cotton Tree, while drilling and interconnection works for new wells at Port Mourant and Wakenaam will commence this year.
It is also the intention of the Administration to expend some $950M to construct more wells, install ground storage tanks, transmission mains and water meters at Uitvlugt, Diamond and Sheet Anchor.
There will be the extension of distribution mains in areas such as Hope Housing Scheme, Stanleytown, Williamsburg, Kildonan, and No.59, 66 and 69 villages. Under this same provision, rehabilitation works will be done to the Timehri and New Amsterdam water treatment plants.
The people of Linden in Region 10 will also benefit from this massive countrywide rehabilitation works. $592M has been budgeted for Amelia's Ward and Wisroc interconnection systems, while the upgrading of service connections and metering continues within the same service areas.
An allocation of $130M has been earmarked to improve water-supply systems in the areas of Koko, Mabaruma and Port Kaituma in Region 1, and Mahdia, Monkey Mountain, Princeville and Campbelltown in Region 8.
Squatter Regularisation
Minister Scott explained that the ministry will be regularising squatter settlements countrywide, as dwellers will be offered houselots to take up residence in a formal setting/fashion.
He explained that the Government's aim in moving in this direction is to ensure that those Guyanese, who are living in unregularised squatter settlements, are placed in better conditions and are given the opportunity at improving their standards of living.
The Government intends to embark on a comprehensive layout of community planning and design, community infrastructural development, land divestment and squatter regularisation. "In this holistic approach, all Guyanese will have access to serviced lots and housing. We intend to pursue a number of financing options to realise these. We will aim to regularise squatter households and will improve the availability and quality of housing in hinterland communities," the minister said.
The minister pointed out that his Government will not be playing "joke" with people's lives as persons were allocated lands under the former Administration for exorbitant sums of monies and to this date cannot take up these lands or even start construction. Plans are on stream, Scott added, to develop the infrastructure in these already existing housing areas and facilitate persons taking up their spots in a more organised manner.