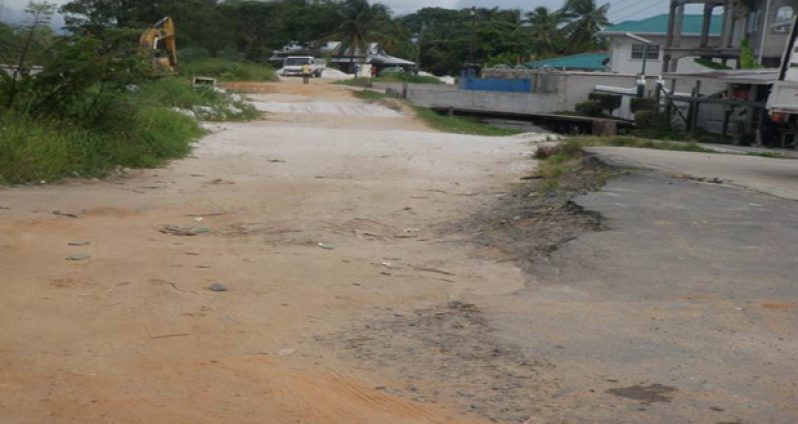 -more upgrades to come
Businesses along the river-dam at Charity, Region Two, can now operate with greater efficiency as the embankment alongside the Pomeroon River has received critical upgrades to cap and resurface countless potholes.
The road is one of the most important thoroughfares in the region, as boats from various ports along the Pomeroon River dock at Charity to offload goods destined for other parts of the country.
Minister of Local Government and Regional Development, Hon. Nigel Dharamlall told DPI residents had lobbied the Regional Democratic Council (RDC) and Central Government earlier this month to address the situation.
"We intend to upgrade it further. This is just emergency [works]… We have an emergency budget this year. So, a lot more will be done next year, but in the meantime, we have to ensure that cost of production is reduced," Minister Dharamlall said.
The cost of production he referenced relates to businesses that rely on the transport of goods along the river-dam. Minister Dharamlall said businesses in Region Two are expected to flourish as they receive their goods at a lower cost, and benefit from the budgetary tax relief measures.
Regional Executive Officer Mr. Devanand Ramdatt said the works were a collaborative effort with residents.
"The Minister of Local Government and Regional Development has been putting that ideology – that strong belief – that for us to move forward, there must be community participation and an inclusive and a very democratic approach to the development process for this region," Mr. Ramdatt said.
Minister Dharamlall is in the region for the swearing-in ceremony of the Chairman and Vice-Chairman of the Region Two RDC today.