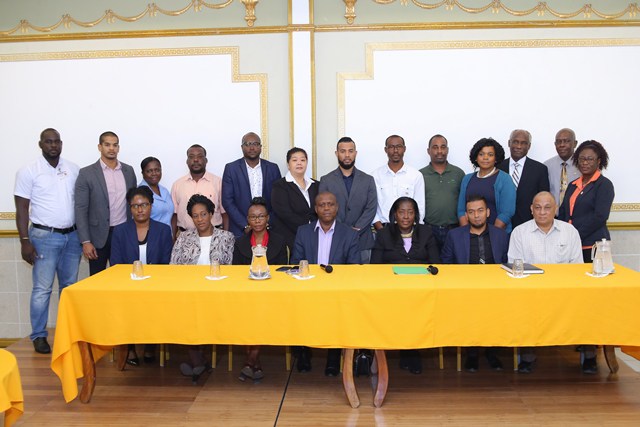 Seven housing developers have been shortlisted by the Central Housing and Planning Authority (CHPA) to meet the demand for housing units in Region Four.    
The public-private partnership (PPP) seeks to provide 8,000 low to moderate cost homes by 2021 to state employees, low-income earners and young people in the Greater and Little Diamond, Prospect area along the East Bank of Demerara, Minister within the Ministry of Communities Valarie Adams-Yearwood said.
The CHPA introduced the seven companies today, at a press briefing, at the Regency Hotel, Hadfield Street, Georgetown. Minister Adams-Yearwood demanded high-quality standards throughout the project's lifecycle.
The Minister also stressed the need for structures of high quality and increased use of local materials in units' construction, "The Public-Private Partnership … provides an avenue for you and others to become viable partners and to contribute to the development of the nation we all love" Minister Adams-Yearwood told the company representatives.
CHPA's CEO, Lelon Saul, said the partnership allows for the government to meet the demand for housing units in a timely manner. Some 9,000 persons had indicated their preferences for housing units instead of lots at the CHPA's 2017 housing expo.
"Several benefits will be derived cost saving, risk sharing, technology and knowledge transfer, labour force expansion among others", Saul noted.
The shortlisted companies were selected from Expression of Interest published in 2016 by the CHPA. Reviews of the design layouts of the seven shortlisted companies are currently underway. Project Director, Omar Narine, noted the CHPA will likely go with all seven companies following the review.
The developers will finance the developments to provide the housing units which are expected to cost between $4-10M. Minister Adams-Yearwood added the PPP initiative will be replicated in other regions.
By Tiffny Rhodius
Image courtesy of Keno George