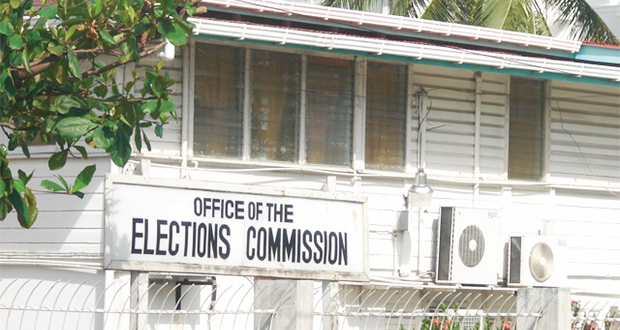 IN light of a proposed date for the hosting of overdue Local Government Elections (LGE), a team from the Ministry of Communities accompanied by Minister of Citizenship, Winston Felix, on Wednesday last met with the Guyana Elections Commission (GECOM), to discuss and iron out details in relation to the holding of these elections. This was revealed in a statement issued by the Communities Ministry yesterday. The statement added that the ministry expects and intends such engagements to be frequent, while preparations for LGE continue.

It was disclosed that details regarding the work and role of GECOM, the Ministry of Communities and more generally, the Government of Guyana were discussed at the meeting. Officials from both institutions expressed "optimism and confidence" that the respective agencies are capable of disposing of any outstanding issues related to the holding of LGE.
These included, but are not limited to, the delineation of boundaries of local government organs, wherever current circumstances indicate the desirability for such adjustments; and updating any relevant legislation, as required.
"Minister Bulkan had said in his address to the National Assembly on June 26, 2015, that he had indicated to GECOM that the Government of the Cooperative Republic of Guyana, would like, ideally, for LGE to be held in November 2015, in line with the promise made during the campaign to return political power to the people," the statement said.
The ministry's team comprised: Ministers Ronald Bulkan, Winston Felix and Dawn Hastings-Williams; Deputy Permanent Secretary Abena Moore, and other staff of the Ministry of Communities. GECOM officials included: Chairman, Dr. Steve Surujbally and Chief Elections Officer (CEO) Keith Lowenfield.