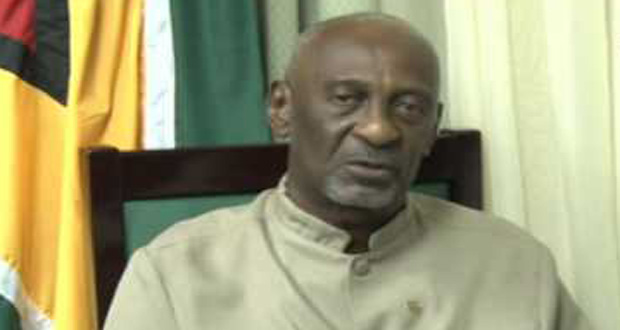 As the government pushes to wrap-up the development of recognised housing schemes, it is encouraging defaulters to start construction. According to the Government Information Agency (GINA), the Administration is urging persons, with allocated lots in these areas, to be part of the construction, since this is essential to completing these housing areas.
Minister within the Ministry of Communities Keith Scott indicated that no longer will the Ministry listen to those who cry that they have not taken up their lot, because these housing areas are without adequate infrastructure and supporting facilities and amenities."….people cannot just come to us, get a house lot and just stay back and say that they are waiting for everything to be 100 percent," he said.
He explained that persons need to understand that bringing about development is a two-way street. "We (the Ministry of Communities) know that we have to give you services, and we do that, but we expect you (the persons that have received lots), to occupy, because your very occupancy encourages others to come," he said.
He pointed out that there will also always be areas that need to be addressed to make people feel comfortable, "but you also need to understand that going into a new area is a pioneering spirit, when you go there, we expect you to come in and let us collectively work to enhance the place as quickly as possible."
In wrapping up the infrastructure development in these areas, Scott said that the housing engineers have been looking at the roads, water, the installation of infrastructure for electricity, and also at areas, where they can put in playfields.
GINA noted that the completion of these housing developments is critical, as government moves forward with its vision for the housing sector, of facilitating a nation housed in cohesive and sustainable communities, through the provision of serviced lots and the building of houses. Key to this vision is ensuring that no longer will communities be set up without adequate infrastructure, essential support facilities and amenities, as these are vital in facilitating easy living and orderly development.