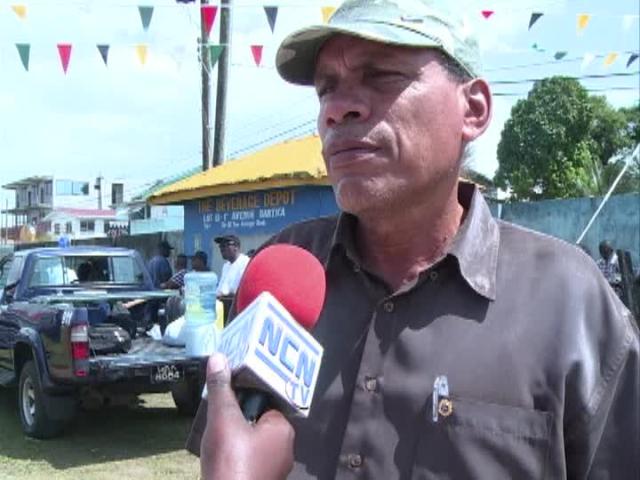 Georgetown, GINA, March 15, 2014
Construction is currently ongoing on two new schools in Region Seven, at 72 Miles and Itabali while several others have been given a face lift. This is according to Regional Chairman, Gordon Bradford.
Bradford explained that as a result of inclement weather work was delayed, but will be completed early this year.
"We continue to strive for improvement in education… we hope to achieve even more this year once our budget is approved," he said.
Meanwhile, the Regional Administration of Region Seven has completed approximately 99 percent of its 2013 work programme, both capital and current, and is eagerly awaiting its 2014 budgetary allocation.
Bradford said that rehabilitation of roads have been completed at Bamford Point, West Indian housing scheme, Agatash, and Caribese Hill. In terms of health care delivery, extension works were carried out at the Kamarang Hospital and a new nurses' hostel was constructed.
The region has developed a mechanism to facilitate residents who are in need of surgery, especially those in the outlying communities, to do so in Bartica.
In this regard, health workers are deployed to the various communities to make house calls and diagnose patients. Those who are recommended for surgery are transported to Bartica where the medical procedures are done. After the post-surgery treatment, patients are transported back to their respective communities. This is done on a monthly basis.
However, the region is not without its challenges. Bradford said that there is a shortage of teachers in some of the remote areas such as Kurupung. This is as a result of teachers not wanting to be posted in those areas.
He noted that while the efforts being made to train more teachers is recognised, the region will be making efforts to provide furnished living quarters for teachers and health staff, which will hopefully be an incentive for them to take up jobs in those areas.
He expressed the hope that miners and the business community will get onboard and offer additional assistance in this regard.
Over the last 20 years, Guyana has moved from a place where 30 percent of teachers were trained to today where it is 70 percent. Additionally, there are more schools for children to be placed, and, having achieved universal primary education, the Ministry of Education is moving aggressively towards achieving universal secondary education by 2016.
While the latter has already been achieved in some regions, there is still some ground to cover in Regions One, Seven, Eight and Nine.