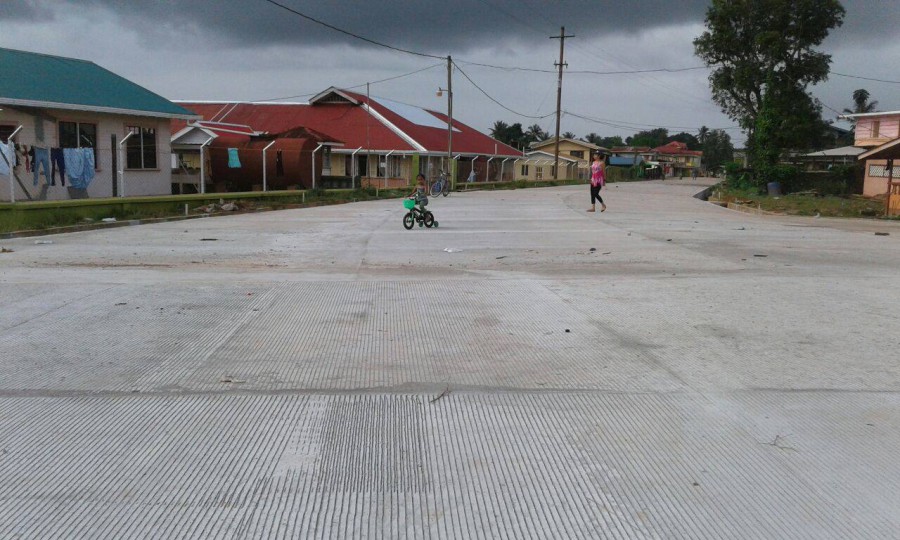 The Ministry of Communities wishes to inform the general public that by way of Order No.27 of 2018 published in the Official Gazette dated 2018.08.09 Mahdia in the Potaro-Siparuni region has been designated a township.
The elevation of this area to the status of a township is in accordance with the pronouncement by His Excellency, President David Granger at the Opening of the 11th Parliament of upgrading the four hinterland regional administrative centres of Bartica, Mabaruma, Lethem, and Mahdia.
Though earmarked to have been established earlier there were some challenges in the demarcation of the constituency's boundaries which resulted in the delay.
It is the intent of the administration to foster people's empowerment through the strategic embrace of a decentralised form of governance.  Mahdia will be the Capital town of the Potaro/Siparuni region which is part of government's vision of establishing, in collaboration with regional administrations, a Capital town in each of the ten (10) development regions that will serve as the engine of growth and development of same.
The Ministry shares the excitement and is encouraged by the transformation that has taken place in the three (3) recently established townships as a result of local leaders seizing this opportunity of this empowerment exercise. These new urban centres are important allies in assisting to close the gap that exists between the hinterland and coastland regions.
Bartica is the home of Guyana's first boardwalk, Mabaruma has transformed the Kumaka Waterfront and Lethem is quickly becoming the business hub of the Rupununi. A literal transformation has taken place in these three (3) new townships aided by visionary democratic leadership that will be renewed in Guyana's first post-independence consecutive holding of local government elections (LGEs) come November 12th, 2018.
The foundation for the transformation of Mahdia has already begun to be laid with the upgrading of 80 percent of the internal roads from laterite to concrete that will last for decades. Moreover, plans have been advanced for the construction of a government compound that will house a number of government agencies such as the Guyana Revenue Authority, Guyana Lands and Survey Commission, Guyana Water Inc. and other agencies.
It is important to note, as stated in the Order, the boundaries of the new township excludes the titled Amerindian Villages of Campbelltown and Micobie as is the expressed desire of those Village Councils following a series of consultations.
The Ministry will continue to partner with all townships to ensure that residents regardless of where in Guyana they live have access to enhanced public services.