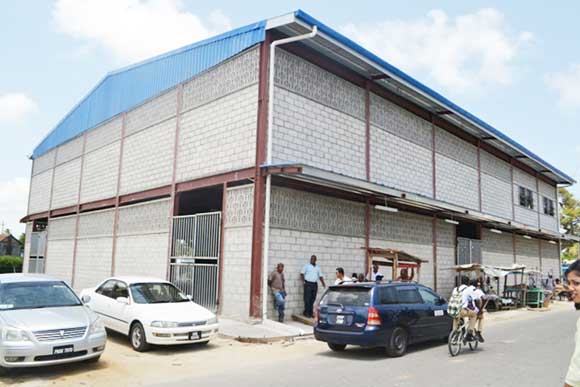 The Ministry of Local Government is moving to address occupancy at the newly constructed Mahaica Market, and the Ministry will soon hand over the structure to the Neighbhourhood Democratic Council (NDC) and the Mahaica Market Committee.
Minister in the Ministry, Norman Whittaker said today that the plan is to visit within the coming week and to set up the market management to regularise the operation of the facility that houses 104, 8×8 stalls, prior to its hand over.
In September 2011, Government allocated $82.9M for the construction of the Mahaica Market as part of its focus on modernising infrastructure and promotion of the provision of services in an orderly and healthy manner.
A few days later, in Mahaica, the contract for the market construction was handed over to Dookie Contracting Service by then, Local Government Minister Norman Whittaker. The building was completed in March.