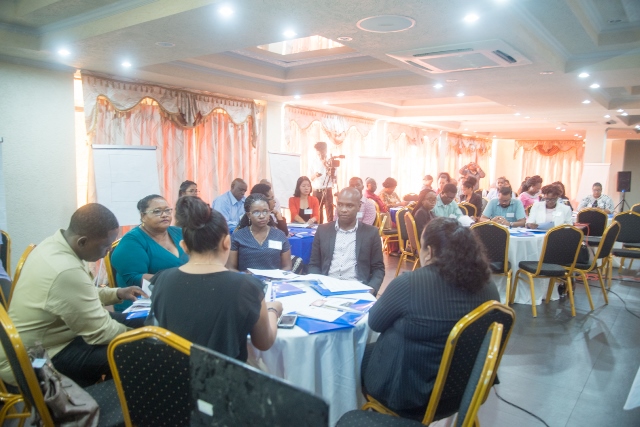 Several municipalities are receiving technical support as the central government looks to decentralise the delivery of public services further.
A two-day workshop organised by the Ministry of Communities opened on Wednesday for representatives from the Guyana Association of Municipalities and five selected municipalities.
The aim is to foster greater local involvement in social and economic development in keeping with the Sustainable Development Goals.
Addressing the participants, Minister of Communities, Hon. Ronald Bulkan stressed the importance of local governance.
"Local Government Organs have responsibilities for approximately 95 percent of our population, and this includes Amerindian Village Councils. We have increased subventions to local authorities by approximately 67 percent – NDCs move from $3M to $5M," Minister Bulkan said.
He added that neglect was evident in several areas before 2015 and that it was the current administration who reinstated the system of democratic credential councils.
"This administration remains resolute to increasing both the influence and effectiveness of local organs; we are committed to fulfilling the constitutional provisions … we all are aware that local government is aimed at satisfying the basic needs of people and is concerned with ensuring safe, secure and environmentally friendly communities…" Minister Bulkan stressed.
The seminar is one of several initiatives under the Capacity Building for Local Government Reform Project (CBLGRP). The programme is funded under a $45.6 Million (US$218,020) grant from the Caribbean Development Bank.