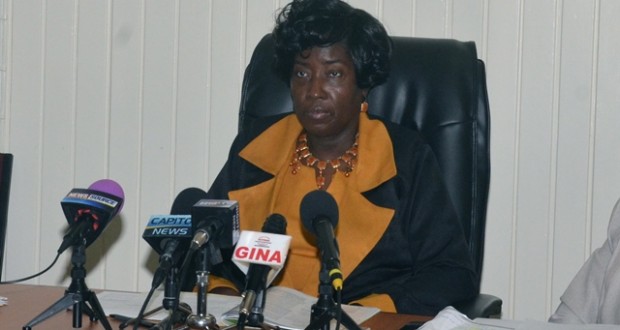 The Central Housing and Planning Authority (CH&PA) is slashing 25% off of the initial cost of house lots but applicants must first pay down 50% by May 1.
Minister within the Ministry of Communities with responsibility for Housing, Valerie Adams-Patterson made the disclosure earlier today, noting that this initiative – CH&PA 50/50 Payment Plan – forms part of the Ministry's Jubilee celebration.
She explained that once 50% of the initial cost of the house lot is paid by May 1, 50% of the remainder would be deducted by the Housing Authority but that applicant must complete payment by May 31.
However, this Jubilee offer does not apply to applicants whose house lots supersedes $3M. Additionally, it is not applicable to persons in the re-migrant, industrial and commercial zones.