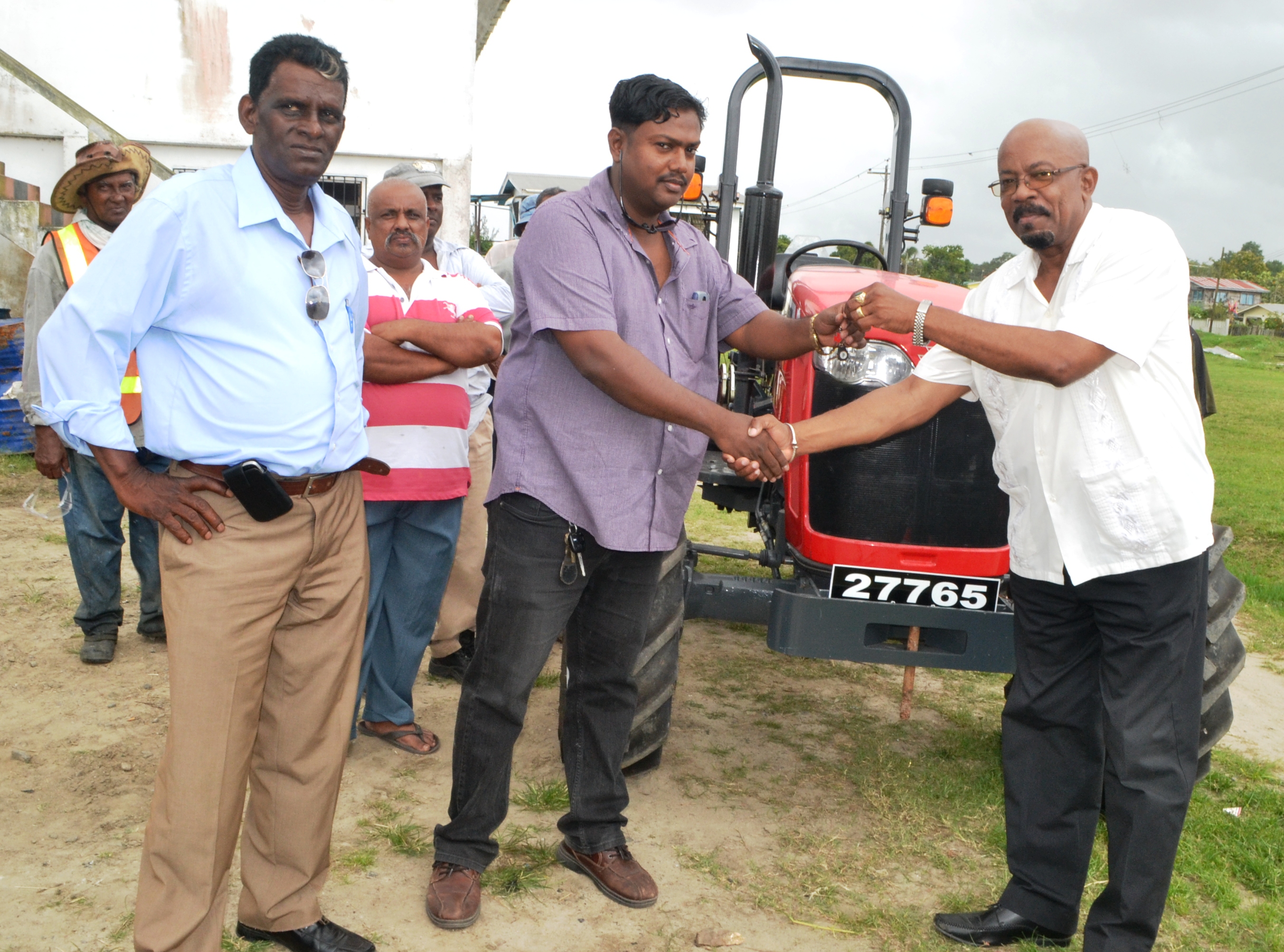 Georgetown, GINA, March 6, 2014
Residents of several communities along the East Bank will now benefit from better garbage collection with the provision of a new tractor to the Little Diamond/Herstelling Neighbourhood Democratic Council (NDC).
The $5.2 M Massey Ferguson tractor that was today, handed over to NDC was obtained through a collaborative effort between the NDC and the Ministry of Local Government. The vehicle was purchased with subventions from the Ministry and money acquired by the NDC.
"They have been working to gather resources and they have been working to use these resources to bring service to the people, these include in the areas of drainage, solid waste collection and so on," Minister Whittaker noted. The tractor, he said will boost the latter efforts.
Chairman of the NDC Peter Abai expressed his gratitude to the Ministry for its intervention and pledged his continuous cooperation towards the development of the community for the benefits of the residents.