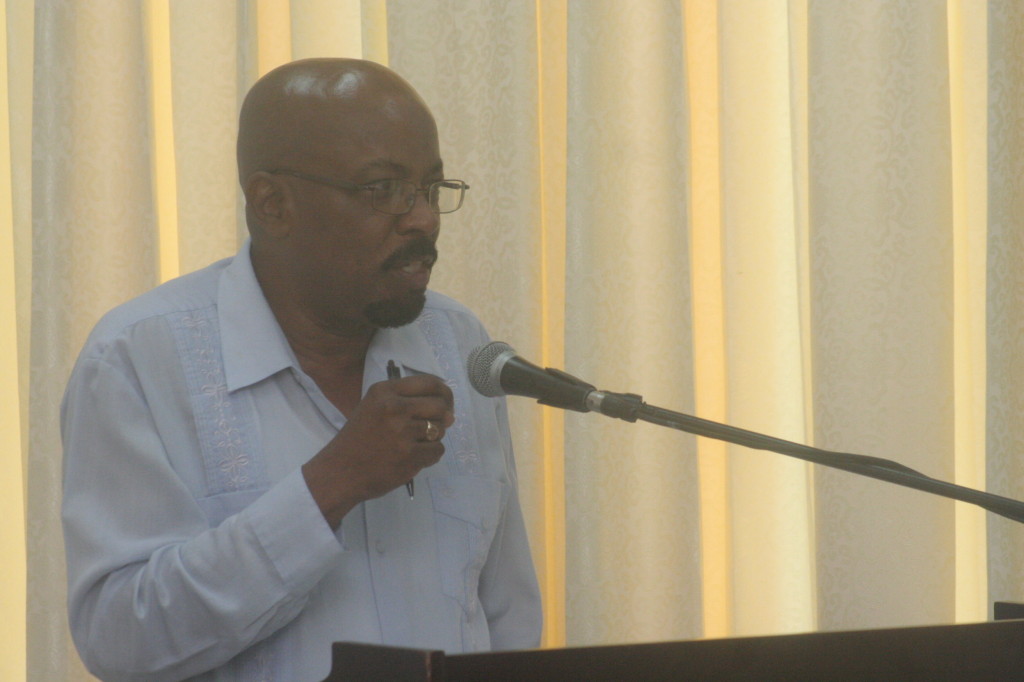 Georgetown, GINA, August 5, 2013
 The Ministry of Local Government and Regional Development today held a training session for members of the Regional Democratic Council (RDC) at three locations, the Guyana International Conference Centre, the Ministry's Kingston Office and the Cheddi Jagan Research Centre.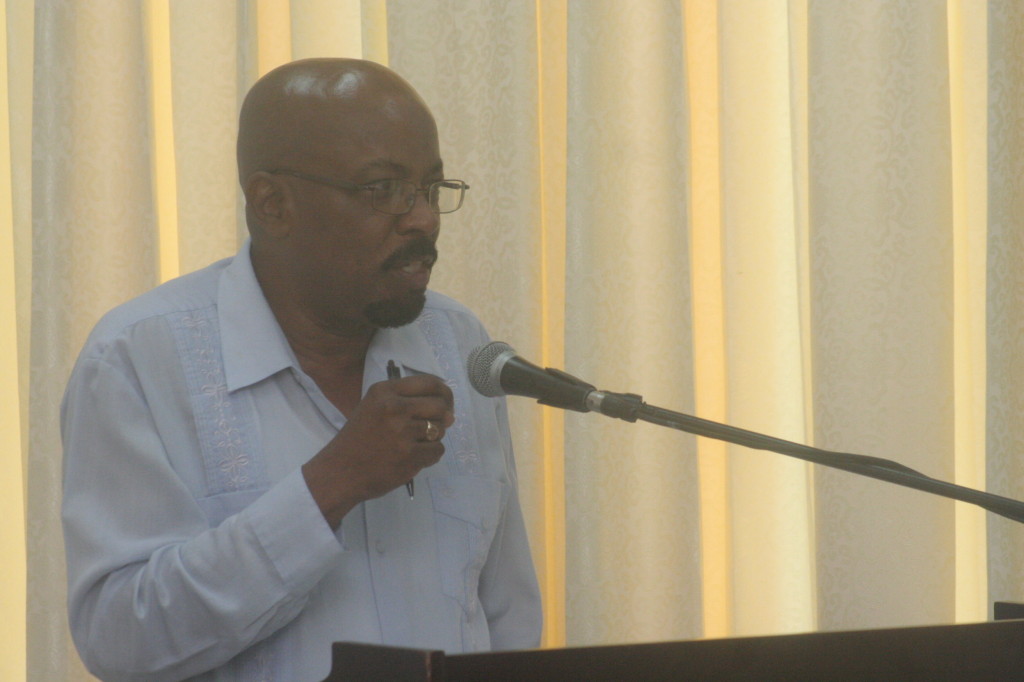 Minister within the Ministry of Local Government and Regional Development Norman Whittaker answering a councillor's question at the Regional Democratic Council's training session at the Guyana International Conference Center.
The sessions were conducted by Minister of Local Government and Regional Development Ganga Persaud, Minister in the Ministry Norman Whittaker and Permanent Secretary Collin Croal.
The sessions touched on the legal framework, committee of councils, conduct of meetings, and Procurement and Tender Administration.
The councillors were informed about work that is ongoing in their regions and were given the opportunity to share their views and raise their concerns, which were addressed by the officials. They were able to make recommendations and suggestions concerning their respective region.
Participants at the Regional Democratic Council training session
They were informed of the Procurement Act and the Fiscal Management Accountability Act (FMAA).
At the GICC leg, Minister Whittaker urged the councillors to get familiar with, and make good use of the Acts. Each councillor was given a soft copy of these two Acts.
At the end of the workshop, the participants were asked to fill out an evaluation form which was given to them and to have it return to the ministry's officials.
The RDC members said that they were grateful for the session because it has educated them on many issues.
This training is another effort by the ministry to ensure the RDCs provide quality service to the general public and to allow them to share their concerns and views.