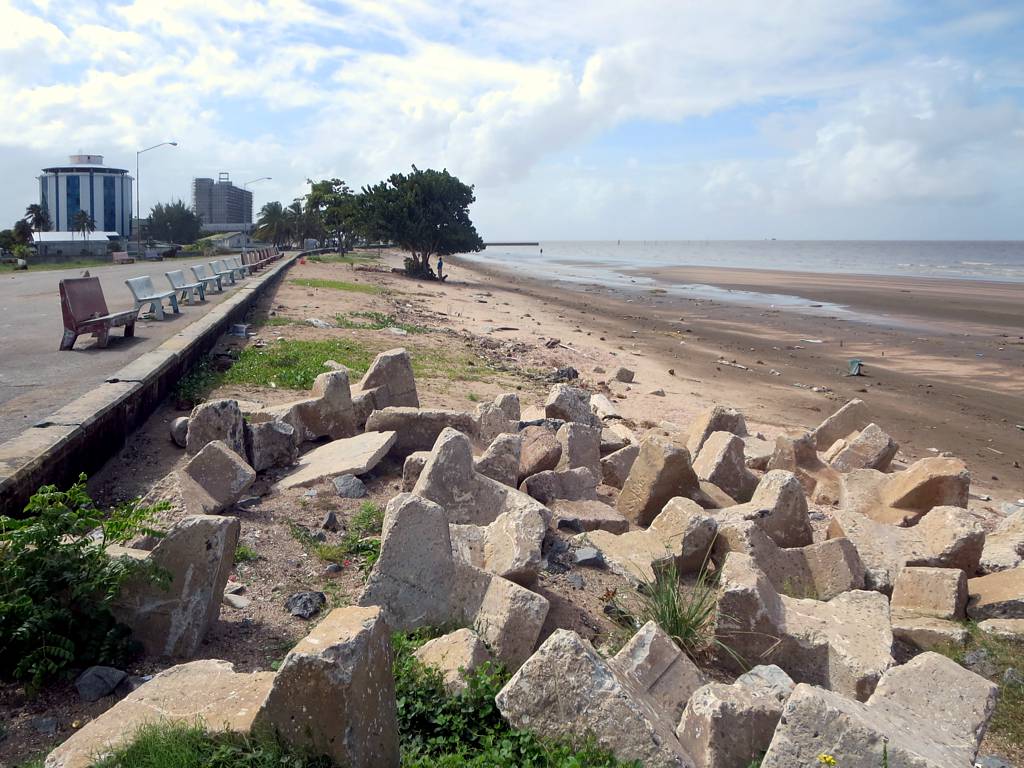 Georgetown, GINA, August 22, 2013
Minister of Local Government and Regional Development Ganga Persaud,  announced today that the Ministry is set to embark on another round of monitoring of evaluation of infrastructure development  projects catered for in the 2013 National Budget in Regions 2, 3, 4, 5, 6 and 7, in the final week of October.
The Minister explained that during the period, August 6 to 14, a team of officers drawn from several ministries, equipped with a checklist, ventured into the fields and conducted the first phase of inspection of the projects.
He said that the findings for these assessments, which also include pictures of the construction of the development projects, have since been circulated to the respective regions.
Minister Persaud said that the expectation is that these findings will be studied at the level of the regions, analysed and used to guide the regions' completion of projects or to implement litigated damages where necessary.
This second stage of monitoring and evaluation set for October will assess the progress of construction, and also to identify defects, Minister Persaud said.
The Local Government Minister also explained that between now to October monitoring and evaluation of the infrastructure development   programmes in Budget 2013 for Regions 1, 8 and 9 will be conducted.