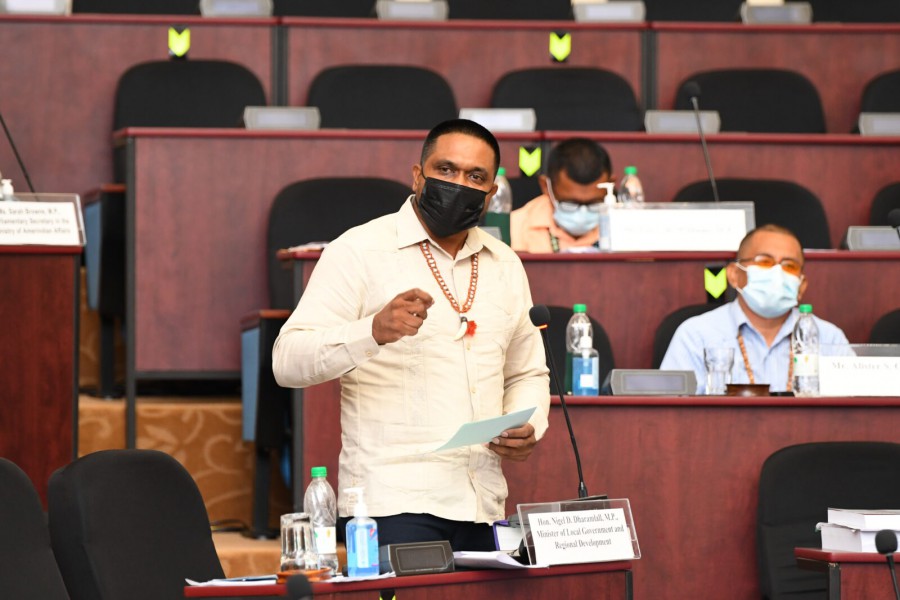 – Minister Dharamlall
– Solid Waste Management Bill to be addressed
The Ministry of Local Government and Regional Development will be looking to decentralise its investments to enhance the regional development sector with its $53.25 budget allocation.
This was disclosed by the Minister, the Hon. Nigel Dharamlall during an exclusive interview with the Department of Public Information (DPI).
"A lot of resources and investments will be placed in different parts of the country based on the characteristics of every region. Regional development will be critical moving forward and will take Guyana to a different level of integration, as well as the use of capital to drive the regional and national economies," Minister Dharamlall said
On the local government aspect, Minister Dharamlall said his Ministry would be addressing concerns on an "issue to issue basis" at the local level.
Part of this includes addressing the issue of the Solid Waste Management Bill which was overlooked by the previous APNU+AFC Coalition Government.
"We will be working very vigorously to get a Solid Waste Management Act in place. We have to work with different municipalities as most of our markets are municipally based. This year, we will complete Albouystown and East Ruimveldt, and we have substantial investments in Mon Repos and Corriverton," the Local Government Minister explained.
With the aim of enhancing the nation's garden city – Georgetown, His Excellency Dr. Mohamed Irfaan Ali has set up a ministerial committee comprising the Ministries of Local Government and Regional Development, Home Affairs, Public Works and Agriculture.
Minister Dharamlall noted that while a rapid assessment of what is needed in Georgetown was conducted and presented to the Head of State, consulting with the citizens is paramount in guaranteeing a refurbished capital city.
"This budget will see the release of some resources [needed to improve Georgetown] as it requires specific support. This ministerial committee mandated by President Ali reflects the interest of his Government in ensuring the enhancement of Georgetown."