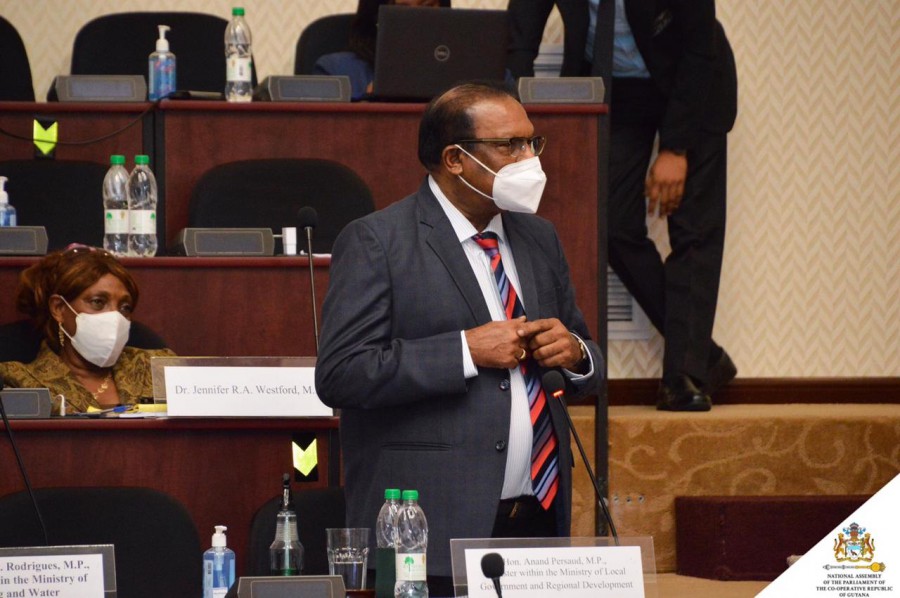 -plans to boost NDCs, LDOs
– implement initiatives to address solid waste management legislation
Minister within the Ministry of Local Government and Regional Development, Hon. Anand Persaud says Budget 2020 contains plans and projects that will cater for all Guyanese.
"The implementation of the 2020 Budget will set the foundation for renewed hope and confidence for all of our people to promote investments, job opportunities, village economies and enhance community involvement," MP Persaud said in his Budget debate presentation on Tuesday.
Some $53.25 billion has been earmarked in the Budget for the Local Government sector. Minister Persaud said the PPP/C Government would continue to dedicate financial and technical support to investment projects to provide adequate service to the local population. He assured the House that the Ministry would pursue collaborations with all stakeholders to facilitate support and enhance municipal and local governance, management administration, and development.
Addressing the nation's waste management policies, Minister Persaud said the Ministry would implement several regional initiatives to resolve issues related to the solid waste management legislation. The Ministry also intends to update the inventories attached to solid waste disposal sites countrywide.
Neighbourhood Democratic Councils (NDCs) and Local Democratic Organs (LDOs) also stand to benefit from financial, infrastructure, and capacity-building support.
Source: DPI