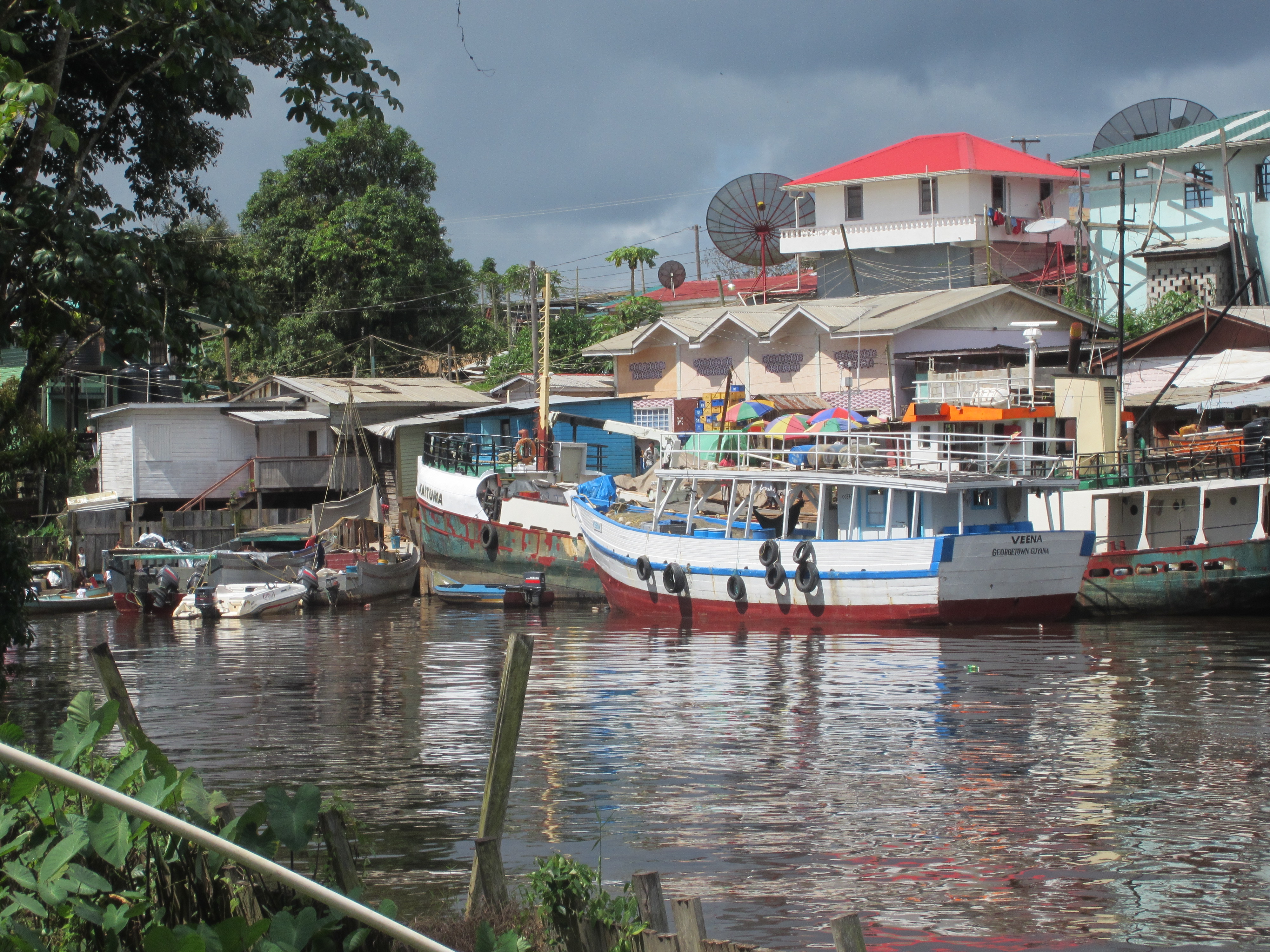 The Ministry of Communities is preparing to dispatch a team to the Port Kaituma, Region One district to meet and discuss with residents a detailed community development plan.
The team will include; Ministerial Liaison, Mark Crawford, Principal Regional Development Officer, Surendra Khayyam, Project Manager, Naeem Khan, Member of Parliament, (MP) Richard Allen and officials from the region.
The visit is a follow-up on a previous trip taken by officials to the area last week to meet with residents and gather their input on a Local Area Economic Plan (LAEP).
However, officials reported that the turnout at the meeting was dismal and far from encouraging.
Minister of Communities, Ronald Bulkan said the ministry is aware of the considerable challenges facing several regions; particularly the hinterland.
However, he noted that central government is committed within the parameters of its financial resources to address these challenges.
"We are prioritizing the most critical areas. In my estimation, this road falls within that priority range and so within our budgetary allocation we are prepared to make an emergency intervention," Minister Bulkan said.
He added that the ministry, through collaboration and the necessary input of the regional and local authorities, will continue to engage residents.
Regional Chairman, Brentnol Ashley met with residents of Citrus Grove, Port Kaituma on June 30 and after listening to their concerns highlighted the region's plan for the community.
He explained that the Regional Democratic Council (RDC) remains committed to a collaborative approach with all stakeholders and is hopeful that the road can be rehabilitated as early as possible.
"I told the residents that while the NDC might be responsible for getting it fixed, there must be a collaborative approach between government, RDC and residents. I also asked them to consider their options and examine what can be accomplished through self-help," Ashley stated.
Regional Executive Officer, Leslie Wilburg echoed similar sentiments that the region is committed to having issues affecting residents resolved and that regional authorities are supportive of any developmental effort that will be of benefit to residents and the region at large.
Only last week, contracts were awarded by Cabinet for rehabilitation of two sections of roads in Port Kaituma.
Government has already awarded contracts to begin work on the stretch of road from Port Kaituma to Matthew's Ridge and to Baramita.
Under the Sustainable Livelihood and Entrepreneurial Development (SLED) initiative, a technical team from the ministry is working to develop a Local Area Economic Profile (LEAP) for Port Kaituma, Arakaka and Matthew's Ridge.
The objective of SLED is to provide both financial and technical support that can contribute to economic expansion by specifically harnessing the resource potential of local communities.
In addition, the ministry will support efforts of the RDC in putting together a Plan of Action for Regional Development (PARD) which speaks to strategic development for the entire region.
The whole purpose of the plan is intended to support economic and social development and to boost the revenue generating capacity in a region considered to possess vast natural, economic and human capital.
During discussion with residents on the LAEP, several projects are expected to be considered including the enhancement of the road/transport infrastructural network, the promotion of value-added wood products, the stimulation of commercial and agricultural production and the development of renewable energy alternatives.
Also under consideration is a proposal to position Port Kaituma as a national shipping port which can see the community benefitting from intensified industrial training.
However, residents must appreciate that they must play a more proactive role in the development of their community even beyond their involvement in civil demonstrations.
The ministry is dedicated to ensuring that residents are given ample opportunity to meet officials, have their grievances heard but more importantly contribute meaningfully to their community's development.
On Tuesday, several residents converged outside the office of the Neighbourhood Democratic Council (NDC) protesting the state of the Main Access Road in the Matarkai Sub-District.
One resident, Shana Welcome stated that the road is filled with cavernous ditches and has been in a terrible state for some time now.
She lamented that residents including children on their way to school are forced to traverse the main thoroughfare which has become impassable over the years.
"We don't need red loam, if they can't tar the road now at least they can fill the holes with rocks because as it is now it is not potholes; it is rivers and it's just sappy."
Welcome said residents have been frustrated after several attempts were made to gain an audience with officials from the previous administration.
The road is only one of several issues affecting the community as squatting; water resource management, solid waste and community management have all plagued residents for a number of years.