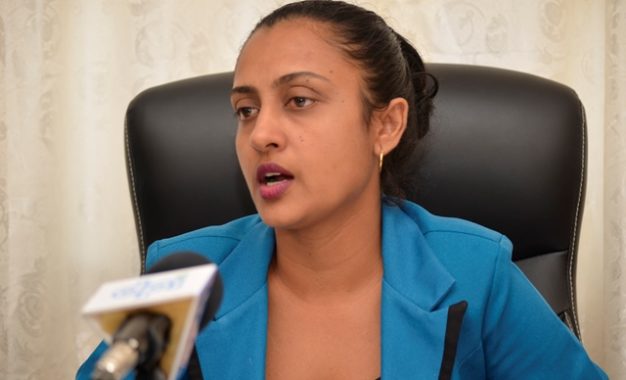 DPI, Guyana, Wednesday, July 19, 2017
The Institutional Strengthening and Capacity Building Programme, at the Ministry of Community is providing technical support to the nine municipalities across Guyana. The aim is to ensure that municipalities are equipped to deliver quality services to the the people in the respective communities.
Training was provided to Mayors and Councillors in legal framework, community participation, inter-governmental relations and partnerships, good practice in local government planning, and orientation and local economic development strategic planning for municipalities.
Principal Municipalities Service Officer, Nandrani Harrichand explained that these are just some aspects of the training conducted by the ministry, in collaboration with the Caribbean Local Economic Development Programme (CARILED), for the first half of 2017.
In addition to training, six municipalities,  Georgetown, Corriverton, Rose Hall, New Amsterdam, Anna Regina and Linden, benefitted from an updated municipal development plan, Harrichand added. She further added that a handbook was also prepared to guide municipalities and Neighborhood Democratic Councils on their roles and functions under the Local Government Act.
Harrichand explained that the contents of the handbook include roles and responsibilities of councilors and administrative officers, local planning, governance and community engagement.
A help desk was also established at Linden, Rose Hall, Corriverton and New Amsterdam municipalities. Harrichand said that objective of this help desk is to facilitate the ease of doing business between the citizens and the municipalities.
For the second half of 2017, the Ministry of Communities will continue to provide guidance and support to the municipalities, including  preparation of municipal plans for the new towns of Mabaruma, Bartica and Lethem.
By: Synieka Thorne