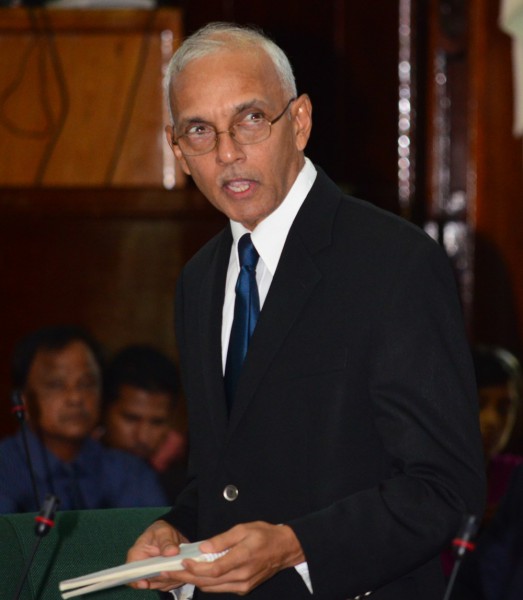 $95M of the budgeted $338M has been expended by government in the first half of 2017 to improve the delivery of public sanitation services. This has led to the development of the National Integrated Solid Waste Management Strategy 2017-2030 which has resulted in 27 consultations being held throughout Guyana.
The strategy aims to provide the roadmap by which the country can reduce and better manage its solid waste. It sets out six key goals and 44 strategic actions, which identify the government's expectations of waste management at the end of the strategic period, and into the future.
According to the Ministry of Finance Mid-Year Report, the draft document of the strategy is expected to be reviewed with the aim of a final version being approved by the year-end after the completion of the consultations.
According to the report government continues to work   to   improve   the   capacity   of landfills to accommodate changing consumption patterns. Commencement of soil testing was completed in the first half of the year, with the aim of identifying possible sites for the construction of new landfills in Bartica, Mahdia, and Linden, while soil testing will be done at three sites in Anna Regina, Mabaruma, and Port Kaituma during the second half of the year.
The designs for new sanitary landfills in Bartica, Linden, and Mahdia are also set to commence in the second half of the year.  Works on the new temporary holding area at Haags Bosch Sanitary Landfill Site, along with the upgrading of landfill sites at Rosehall, Lusignan, and Mabaruma are expected to commence in the second half of the year.
Additionally, a sensitisation programme on disposal practices, including waste separation at the source of generation, commenced with 15 schools across seven municipalities benefitting during the first half of the year.
It was highlighted that both local and central Government agencies are also targetted to benefit from this programme during the second half of the year. The promotion of best-practice, as it relates to waste collection and disposal, continued with the procurement of 2,200 waste collection bins for which distribution to government agencies will also commence in the second half of the year.
By: Neola Damon / DPI