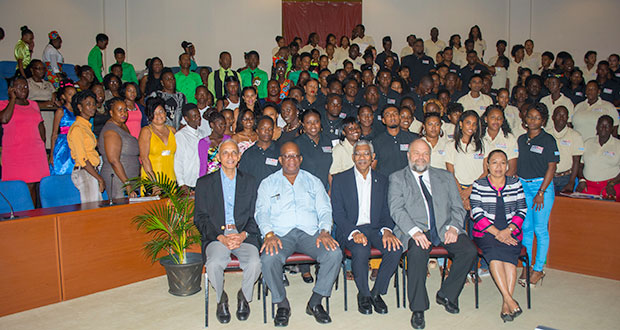 Project Description:
In an effort to increase employment opportunities at the community level, the Government of the Cooperative Republic of Guyana through the Sustainable Livelihood and Entrepreneurial Development (SLED) Initiative, has invested over G$ 94 million. This investment covers community based projects across nine regions in areas such as agriculture, livestock and apiculture, added value products thereof, ICT and tourism. It is estimated that this investment will create 120 direct jobs and 100 indirectly with a per capita investment of approximately GUY$400,000 from the standpoint of fostering opportunities for economic development, creating opportunities to expand the economy in terms of new sources of jobs and economic activities for local communities.
Given the importance of micro, small and medium scale enterprises (MSMEs) and the advantages they offer to the local economies, government has introduced the SLED programme. This is in line with government's policies to introduce job creation measures that include promoting MSME's as well as providing opportunities for local entrepreneurs and investors and the huge diaspora to develop the abundant natural resources locally. The goal of SLED is to provide support for the expansion of the local economy in communities across Guyana and assist MSMEs, both existing and new start-ups, to create jobs and promote local economic development. In 2016 G$40 million has been budgeted for the SLED initiative. This year focus will be placed on conducting scoping studies (LAEPs) and strategic plans for pre-identified areas, which will inform future local economic empowerment initiatives within communities across Guyana. The end goal is for all 585 communities across Guyana to be equipped with sustainable development plans and strategies for their socio-economic development and empowerment.
SLED works by distributing interest-free cash grants to registered groups and associations, needing the economic boost to improve their economic enterprises. SLED also works with non-profit organisations, like the Canadian funded Caribbean Local Economic Development Project (CARILED), to provide training and capacity building to beneficiaries of the grants.