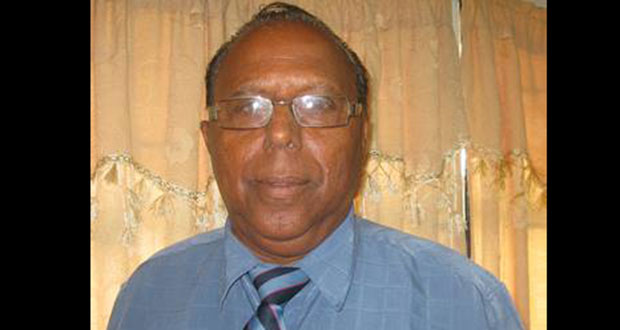 Regional Executive Officer (REO) of the Regional Democratic Council #Six, Dr Veerasammy Ramayya has tendered his resignation.
Dr Ramayya's resignation was tendered on August 10 to Minister of Communities Ronald Bulkan and is effective as of September 15, 2016.
Consequent to his resignation, the ministry acknowledged receipt of the notice and expressed heartfelt gratitude to Dr Ramayya for his service to the Regional Democratic Council and the people of Region Six.
Although his tenure at the region was short-lived, it has been a remarkable one.
The Ministry wishes to assure the people of Region Six that no effort will be spared to ensure the region is provided with a replacement with the administrative skill to deliver the effective leadership to the region in the provision of services.