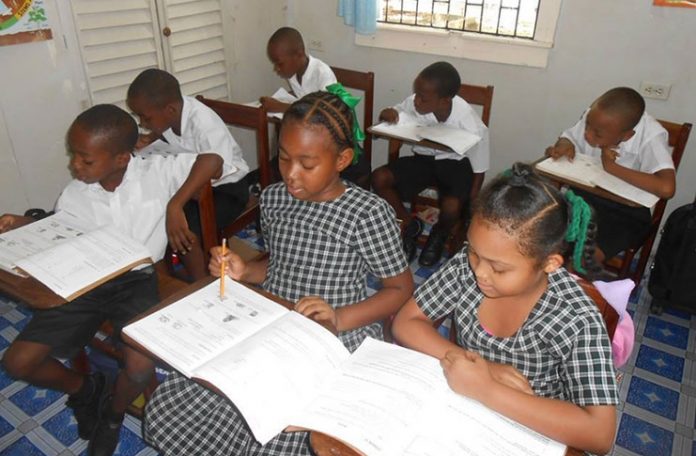 The National Assembly this evening approved the sum of $1.637B for Region 8, Potaro/ Siparuni. The region covers 20,051 square kilometres, with Mahdia as its administrative center.
The allocation will be utilised for the following;
Regional Administration and Finance-$142.788M
Infrastructure Works- $219.955M
Education -$845.759M
Health Services – $402.796M
Regional Agriculture -$25.001M
Among the projects planned are;
Construction of roads from Paramakatoi to Tuseneng and Kato to Kurukubaru-$26M
Completion of kitchen and classrooms at Pakaraima Secondary School and nursery, and primary school at Micobie, construction of primary school at Kaibarupai, and sanitary blocks at Chiung Mouth and Itabac-$43.7M
Upgrades to the Mahdia District Hospital and extension to Kato Cottage Hospital-$64.8M
Provision of ATV, boats and outboard engines to improve health sector-$13M
Construction of green houses at Paramakatoi, Pakaraima, Chenapou, Kurukubaru and Itabac -$3.6M
Purchase of solar powered systems, computer systems, projectors , chairs and cupboards and office equipment -$2M
Minister of Communities, Ronald Bulkan, was asked about a decrease of three contracted employees but an increase of more than $3M by Opposition Member of Parliament (MP), Colin Croal. In response, the Minister said a Deputy Regional Executive Officer (DREO) was appointed hence the increase in expenditure for salaries. The salary of the DREO was given as $265,000 per month.
The Opposition MP also queried the doubling of the budget for security and details about when the tendering was done. Minister Bulkan said that this information would be provided at a later date.
The amounts budgeted for council meetings and Toshaos' stipends were then requested by Opposition MP, Pauline Sukhai. In response, the Minister said these figures would be provided at a later date. MP Sukhai also questioned the $3M payment allocated for the construction of security huts and retentions. The Minister said that $1.3M will be used for retention and $1.7M used to construct security huts in Mahdia.
A question was asked by Sukhai about the amount being spent on the Mahdia roads as it has been earmarked to become a full town in 2017. Responding,  the Minister stated that the sum of $800M was already spent on the internal roads for Mahdia and these are now concrete roads. Minister Bulkan added that she would, "be pleasantly surprised."
All of the sums proposed were approved by the National Assembly and passed without objection at approximately 21:20 hrs.