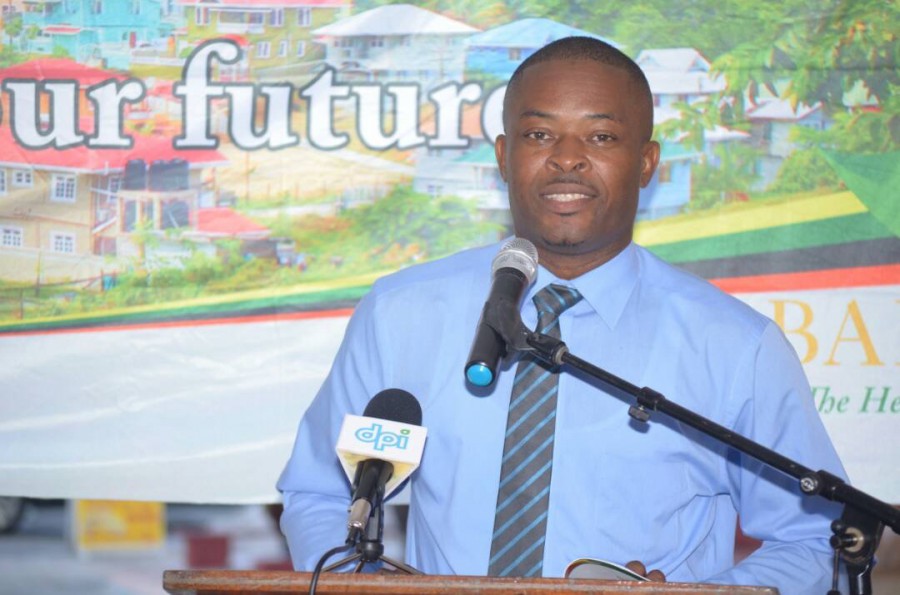 Councilors can finally execute their roles and responsibilities in their jurisdiction more effectively through being guided by Local Government Handbook.
The Ministry of Communities on Friday launched the Local Government Handbook in Region Seven, at the Bartica Town Council Compound.
Minister of Communities, Ronald Bulkan, during his remarks lauded the occasion as a historic one because, "the publication of this tool and resource guide is vital in the path the government wants the country to take."
The Minister explained to the gathering that the handbook seeks to return the role of local government in its rightful place. He added that availability of this document with such relevant information from the local government Act Chapter 21 and 28:02 which governs the operation of Municipal Councils, will transform each Regional Democratic Council.
Minister Bulkan stressed that councils have the legal responsibility for the management of their jurisdictions and he or she has the responsibility to manage their responsible area making use of the handbook.
"It is my hope that it (Handbook) is being presented in a user-friendly manner so that it is easily read and understood. It consists a wealth of information easily available. It can only be useful if it is read so administrators and councilors have to use it to manage their jurisdictions," Minister Bulkan explained.
Special Projects Officer, Ministry of Communities, Roger Rogers while providing an overview of the content of the handbook explained that the content is designed to provide Councils with capacity to be effective in its roles and responsibilities, information to residents and the role of local government and institutionalisation of the local government.
The handbook has two sections; the first volume has six and the second volume has four. The sections cover a range of topics including an overview of the local government system, critical legislation for local government and the need for participation by communities among others, Rogers underlined. He encouraged the councilors to make good use of the handbook which will transform their region.