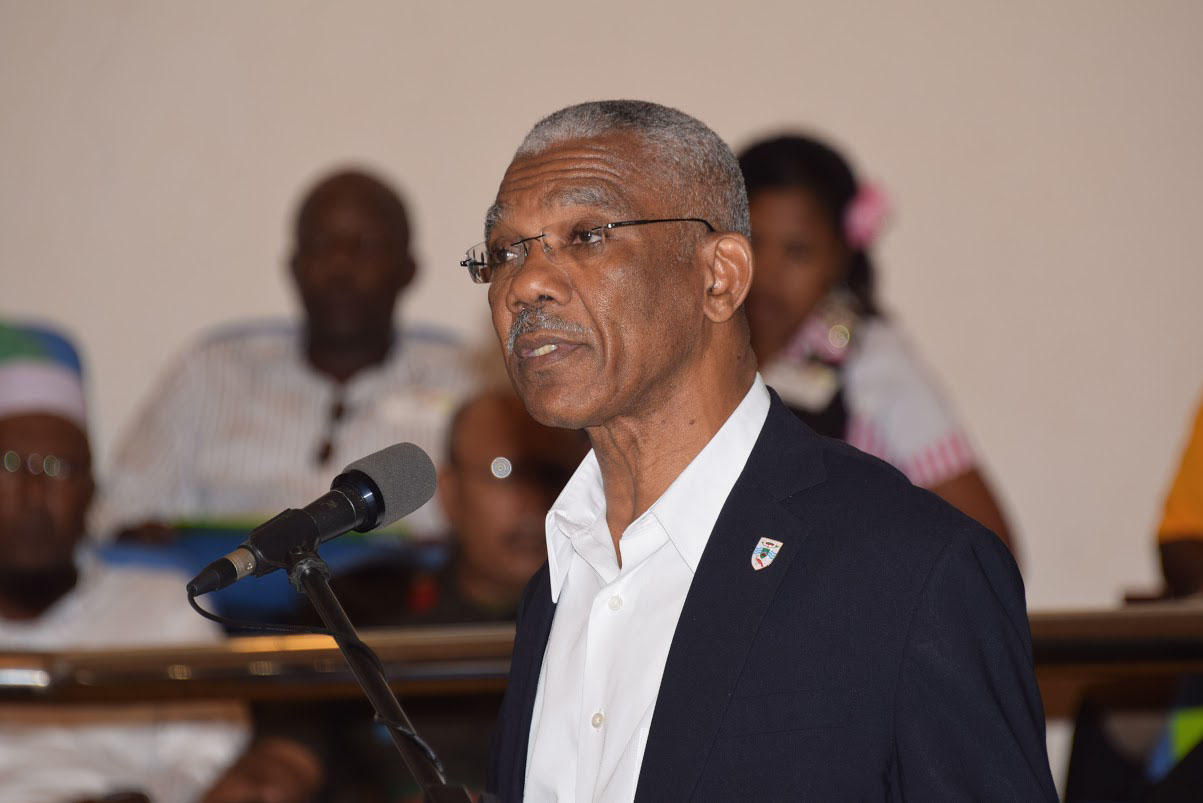 President of Guyana, David Granger, on Friday announced plans to create three new towns in Guyana as part of efforts to trigger economic activity and to target Caribbean and South American markets while satisfying local demand.
The President was at the time delivering remarks at the commissioning ceremony of a support and oil spill cleanup vessel, which was introduced by GAICO Construction and General Services at Nismes, West Bank Demerara.
He added that every single region must have a regional capital. He continued that these capitals would be established in the three main coastal regions— Region Three (Essequibo Islands/West Demerara); Region Four (Demerara/Mahaica) and Region Five (Mahaica/Berbice)
The Government of Guyana had earlier this year, established Mabaruma, Bartica, Lethem and Mahdia as towns. This move was to enable these areas to become hubs of economic growth, population, and public services.
"With the revitalization of local democracy we expect these hubs to reinforce links to new markets within the country and beyond into the Caribbean," he said.
It is the expectation of the President that manufactures and service providers will extend markets to South America and the Caribbean through the CARICOM Single Market and Economy.
He also noted that these towns will in turn, 'trigger' economic activity, the development of a single economy and the perfecting of the Single Market within CARICOM – the CSME.
The President cited the need for Guyana to build an entrepreneurial class, access cheap energy, bridge the Essequibo River and diversify the national economy in order to reduce its dependence on primary products- rice, sugar, bauxite, gold, timber, fish – what he would usually refer to the 'six sisters'.